What Have We Achieved
Warm Felicitation by
Times Group
Times Icons of Health 2021 felicitated Dr Chaitanya Ganapule and 29 other Pune doctors from various disciplines, for their hard work and dedication and "Never Say No Attitude". The award was presented by the Chief Guest Dr. Neelam Gorhe, Deputy Chairperson, Maharashtra Legislative Council on the 28th of January at an event held at the Hyatt Pune. This is a prestigious event conducted every year but this year was different because it was a recognition of excellence amidst adversity, mainly the humongous challenge posed by the Covid-19 epidemic. Not to mention the considerable stress of managing women through their infertility treatment & pregnancy and ensuring safe outcomes.
Dr Chaitanya Ganapule said that he was humbled by the recognition of his services and was quick to praise his entire team, which stood as one and spared no effort to ensure uninterrupted services and a safe passage for all their patients. Especially satisfying was the fact that we were able to provide a safe passage and peace of mind to all our mothers and parents-to-be, without any incident.
Success Stories
Last Updated: May 2021
Success Rate
Last Updated: Jan 2021
Advanced Fertility Clinics
We Treat
Male Infertility
In case if there is lack of a sperm count or low quality of sperm, it indicates that it is difficult for a man to achieve pregnancy.
Female Infertility
Infertility in females can be due to many factors like diseases, and other malformations of the uterus, preventing females from conceiving.
PCOS, Endometriosis
These are ailments that cannot be cured and may reduce the chances of conception. We offer minimally invasive approach to manage these conditions and facilitate conception.
About us
Welcome to
YASH-IVF
We are among the few NABH certified IVF centers in Pune.
This accreditation is from the National Accreditation Board for Hospitals & Health Care Providers (NABH), Delhi, a constituent board of the Quality Council of India. It is an indication that we follow international standards and the reason we have a success rate in excess of 75%.
We are also a 'MANYATA' certified maternity hospital, which means that our staff has been trained in 16 clinical standards focused on safety of the mother & baby, in line with WHO & National guidelines.
All our centers are comprehensively equipped with the latest advances in fertility management technology. The teams at all the centers are well-trained to offer personalised care in a patient-friendly manner. Covid-19 safety is ensured with strict maintenance of social distancing and periodic sanitisation of the facility.
Our Doctors
Our Treatments
IVF
IVF or Test Tube Baby treatment involves the fertilization of an egg outside the body. The treatment can be performed using your own eggs and sperm, or using either donated eggs or donated sperm or both.
ICSI
Intra-cytoplasmic sperm injection or ICSI is an assisted reproductive technology (ART) used to treat male infertility problems when little or no sperm is ejaculated in the semen.
It enhances the fertilization stage of in-vitro fertilization (IVF) by injecting one sperm individually into a mature egg. The fertilized egg is then placed in the woman's uterus.
Donor Egg IVF
To achieve pregnancy, infertile woman can also opt for Egg Donation.
At Yash IVF, both the donor and the recipient are made to understand the procedure and are given psychological counseling prior to an egg donation treatment cycle.
Embryo Donor IVF
A couple's infertility or subfertility problem may be due to a combination of factors and may affect both man and woman.
If standard IVF treatment fails or offers very small chance of success, the transfer of a donor embryo into the woman's womb may be the only way to conceive.
Surrogacy
In surrogacy a woman carries the baby for nine months and then hands over the baby to the genetic parents who were unable to conceive. With IVF treatment new embryos are generated from the genetic couple. These embryos are then implanted in the surrogate host.
Laser Hatching
The laser assisted hatching is an additional lab technique designed to improve the efficiency of assisted reproductive technology procedures such as IVF & ICSI.
The unfertilised egg is surrounded by a shell called zona pellucida.
IUI
Intrauterine Insemination or IUI is a fertility treatment in which laboratory washed semen is placed inside a woman's uterus at the time of ovulation to facilitate fertilization and get her pregnant.
The prime goal of IUI is to increase the number of sperms reaching the fallopian tubes for better chances of fertilization.
World- Class Technology

We have specialized infrastructure that allows us to grow the Embryo to Blastocyst stage (Day 5) and then freeze it with the latest cryo-preservation technology. Our equipment is regularly updated to bring to our patients the latest technological advancements.



Personalised Care

Every couple is different, faces unique challenges whether technology-wise or socio-economical. We understand this and strive to make their journey more comfortable.



Highly Trained Team

Our IVF Expert and Embryologist have been trained in UK and we follow international protocols. Our entire team is highly qualified, vastly experienced and with global exposure. A huge advantage is in-house availability of the embryologist, which enables day 5 transfers for greater success.
Holistic Fitness Approach

We emphasize on overall fitness and emotional health. For this we have a reputed and highly experienced team of counselors who look into the nutritional aspects, stress, Lifestyle and exercise. We have seen very encouraging results in those who have undergone this Holistic Fitness program at our center.

Safety of Our Visitors

We maintain stringent cleaning, sanitization and safe-distancing protocols to keep our visitors free from infections. Wearing masks is mandtory and those undergoing procedures are advised to wear N 95 masks for their own safety.

Outcomes at Reasonable Cost

Our entire team is focused on getting the best possible outcomes for our patients. We have delivered smiles on the faces of over 5000 of our patients. Fertility treatment is emotionally taxing and a drain on finances as well. We recognize the need to deliver success at affordable and reliable rates. The process is transparent and counseling leaves no scope for hidden costs. We leave no stone unturned to ensure Wishful te Yashful.
What People Says
Patient
Testimonials
Thought of getting an IUI Treatment makes one feel scary, but here at Pearl Women's Hospital & Yash-IVF, I didn't even realize the fear for IUI Treatment. I really appreciate the world class IUI treatment, I received at Pearl Women's Hospital & Yash-IVF. I am glad I got my treatment from Dr. Ganpule.
- Mrs. Patil
Yash IVF has a very friendly and informative staff and doctors' team. Visiting Dr. Chaitanya was an awesome experience as he is a true expert. Thanks.
- Ravindra Dhat
It was really a nice experience. The care that is taken at Yash IVF is commendable. Thank you Dr. Ganpule, Dr. Rutuja and the entire staff.
- Tejashri
My abnormal bleeding was bad enough but the internal examinations that were done every time we visited different doctors were unbearable. It was a God send that I was recommended Dr. Ganpule, who performed an office hysteroscopy which was painless, quick and effective. It's been two months since, No more spotting! No more pain! Thank you Doc
- Mrs. Shinde
The thought of another round of internal examinations and hysteroscopy was extremely depressing. The thought of asking a leave from office wasn't very comforting either. To our pleasant surprise we were told that new office hysteroscopy would be completed in less than an hour and required no hospitalization, no anesthesia, no pain, no admission and what's more, a cyst that was detected, removed at the same time. I was able to conceive at the first subsequent attempt and find no words to thank the Yash IVF team
-Mrs. Deshpande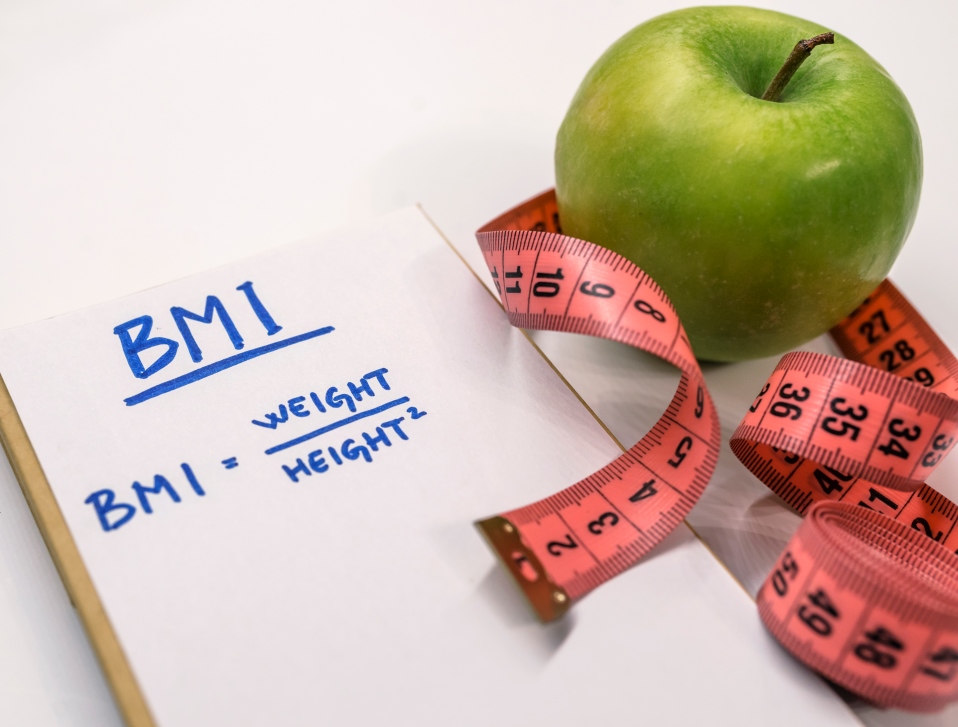 Get your BMI
BMI Calculator
Your treatment options depend on how much you weigh. You can calculate your BMI using this simple tool:
We recommend you speak to your doctor if your BMI is above 25.